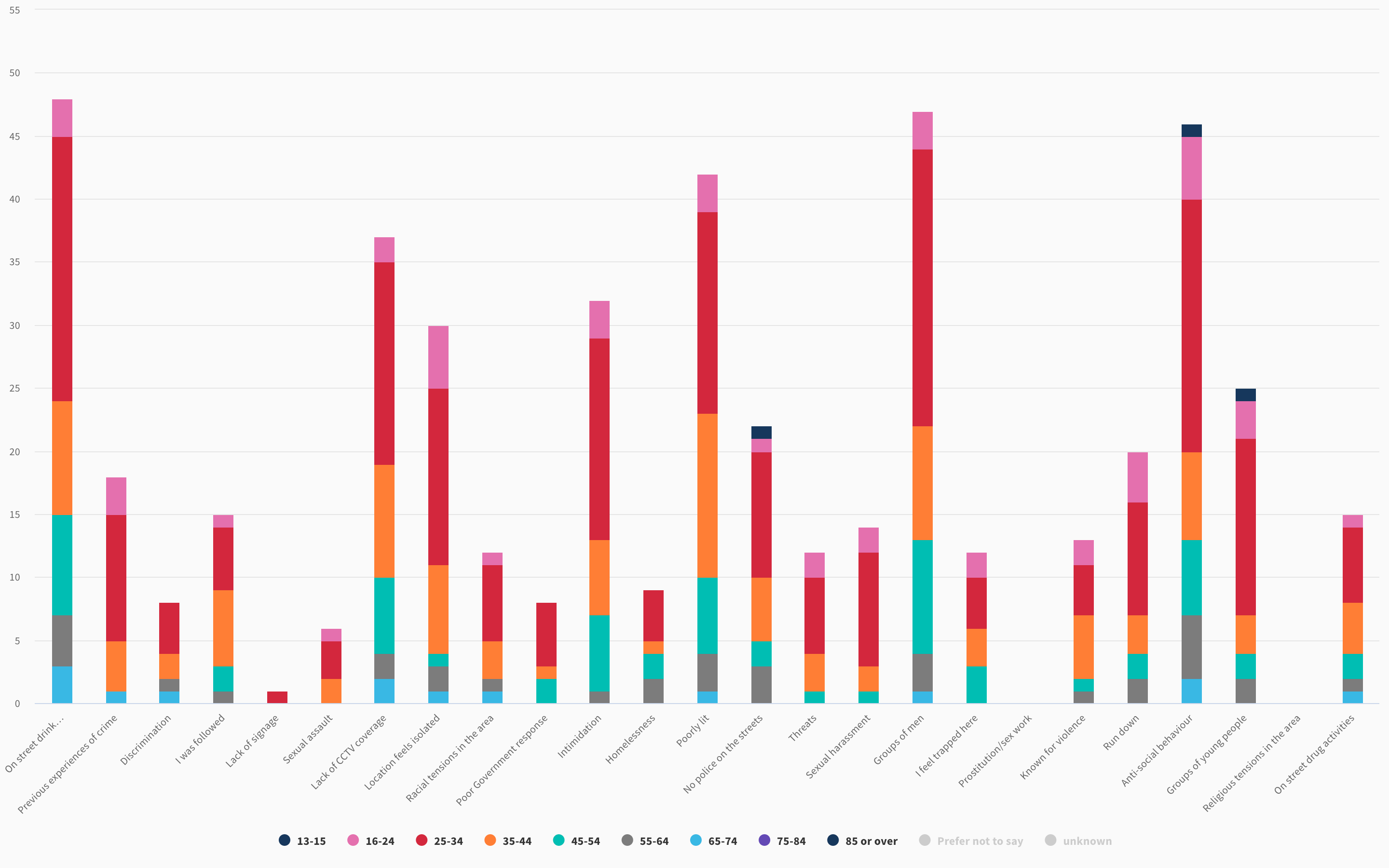 Thank-you all for taking the time to share your thoughts and feelings about Safer Spaces on the island. We are in the midst of the 16 Days of Activism Against Gender-Based Violence but wanted to share a few insights from what you have told us already.
From this chart, it shows that many of you have experienced feeling unsafe in the places you have identified for the following reasons:
groups of men
anti-social behaviour
on-street drinking
poorly lit
The highest number of contributions have been made from women between the age of 25-34 identifying their route to work as being when and where they feel unsafe.
If you know someone who lives, works or studies on the island who might not have given their feedback on this map yet, please could you share it with them and let them know that their identity is kept out of public view and complete anonymity is maintained throughout.
Thank-you for your support as it will help us to make the island a safer place for you, your friends, family and visitors alike.
We care about your safety as much as you do.